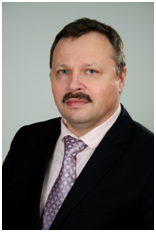 Currently 3024 students are studying at the Faculty of Medicine No.1.
The main mission of the Faculty is to create, preserve, integrate, transmit and apply knowledge, making graduates possess professional excellence, they being perfectly adapted to the changing requirements of the society, namely quality of the scientific products as well as real insertion into the community as a key factor of its progress.
The main objective of the faculty is to achieve excellence, high standards of performance in all its areas of activity.Training is one of the fundamental tasks of the faculty, it being subjected to a continuous assessment and reformation to attain a high level of performance: conformation of syllabuses, curriculum adjustment for each cycle of training and specialization, measures to increase the share of practical training, initiation of student-centered curriculum reform in which the share of didactic activity is focused more on learning rather than teaching; and practical activity ensuring proper acquisition of the necessary skills, changing students status into partners in training and research, support of the students mobility through scholarship programs.
The faculty supports creation of special programs for the students with high levels of academic performance and their involvement in the activities of various subjects, initiation of some training programs supported by students, it having a dual purpose namely educational purpose and helpful in selecting students gifted with teaching skills. The department plans to develop a career orientation guide for students defining the knowledge and practical skills necessary to be acquired on completion of a training course and the means to achieve their certification.
At present several activities of the training process modernization are taking place at the Faculty of Medicine. The organization of the training process was completed within the speciality (clinical) module-cycle subjects, it being finished with an exam at some subjects at the end of the cycle. In order to ensure the students mobility in other Medical Universitary Centers, the transferable credit system was implemented at the Faculty as provided by the Bologna process. For a real integration of fundamental, preclinical and clinical subjects, the Faculty took efforts to implement the training pattern through the interdisciplinary mode.The centre of assessment of practical skills was established and the status of assistant-imitator was completed. Different virtual programs have been widely implemented at fundamental, preclinical and clinical subjects. Medical simulation training has been implemented and continues to be implemented at the University Center of Simulation in Medical Training (UCSMT). The curriculum of speciality subjects studied at the UCSMT were supplemented with the annexes of required skills. The system of knowledge assessment at exams was perfected and implemented in three stages: the practice exam, control test and oral interview. At the end of the training course the students have to elaborate and defend publicly the diploma thesis on the chosen theme.
Gh. Plăcintă dr., assoc. prof.
Dean of Faculty of Medicine no. 1